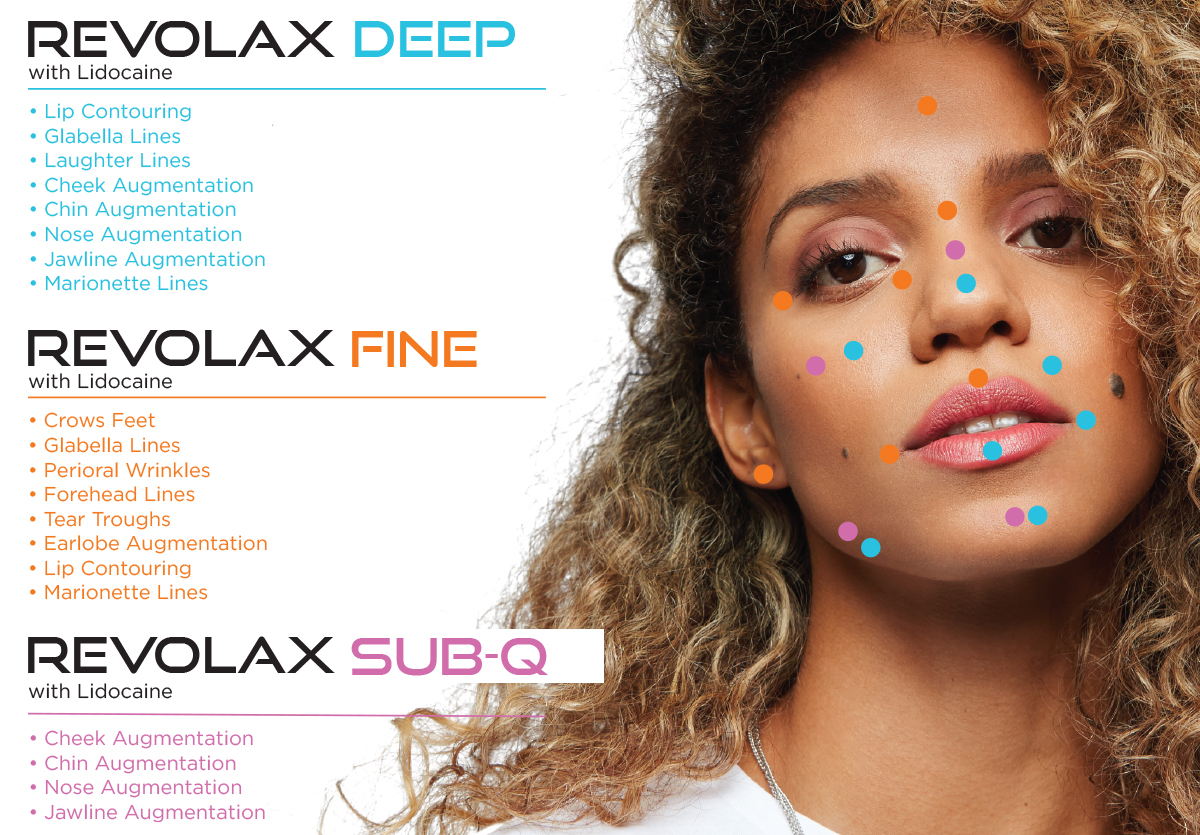 REVOLAX™ is a non-animal crosslinked H.A soft tissue filler.
REVOLAX™ works by adding volume to facial tissue, thus improving wrinkles and folds and
restoring a smooth appearance to the face.
REVOLAX™ uses only the highest purity of Hyaluronic Acid through bio-fermentative origin.
High Purity Hyaluronic Acid
REVOLAX™ uses non-animal based hyaluronic acid with high purity and is a completely natural substance optimized to synchronise with human skin tissue.
Unique Cross-linked HA Technology
REVOLAX™ has a unique cross linking technology that does not need free hyaluronic acid to adjust the physical property of its gel formula.
High Visco-elasticity
Is one of REVOLAX™ stand-out properties. This malleable consistency creates immediate and long lasting volume and also allows the product to break down evenly with a natural finish.
Highly consistent Mono-phasic Structure
REVOLAX™'s is comprised of a regular and dense monophasic structure, which makes the gel product stable and consistent. The consistency of the pattern allows for naturally harmonized volume, smooth injection and promotes a stronger support system within the skins structure.
Low Phase Angle %
REVOLAX™ has a low percentage of product migration, meaning that once injected the product is more likely to stay close to the injection site with accuracy.